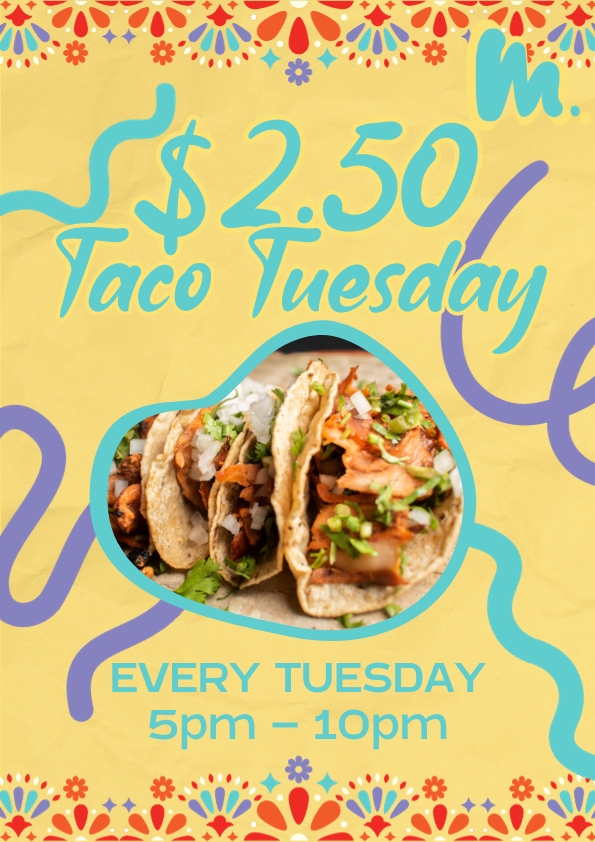 $2.50 Taco Tuesdays
Every Tuesday
It's a taco fiesta at Monnies every Tuesday.
We're firing up the grill and serving up some seriously fresh Tacos, every Tuesday for just $2.50. You heard us.
Choose from:
🌮 Spicy Chicken
🌮 Baja Fish
🌮 Braised Beef
🌮 Zucchini & Corn
🌮 Pulled Pork
VAMOS, you won't want to miss out on this one. See you on Tuesday 💋.