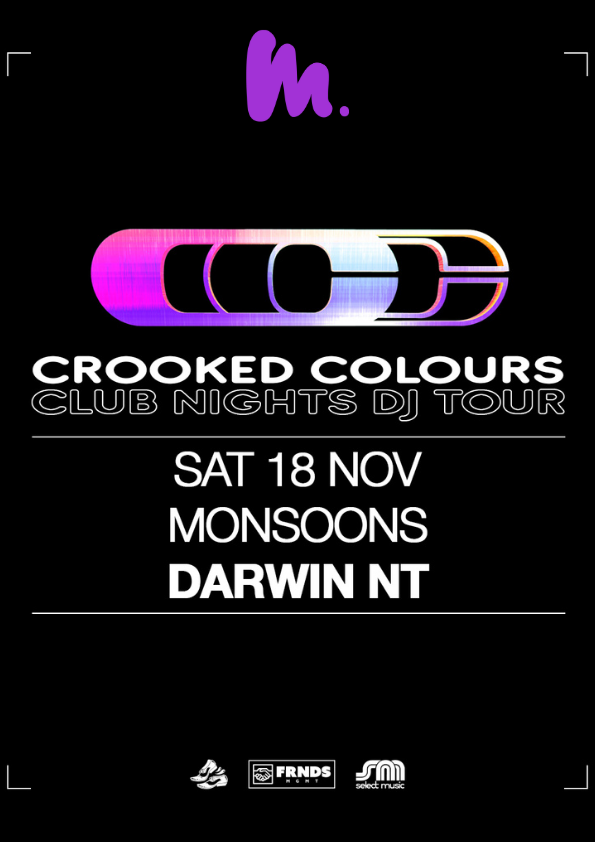 Crooked Colours
Saturday, November 18
Monsoons Presents… Crooked Colours Club Nights DJ Tour
Crooked Colours are bringing the heat this summer with a 22-date Australian-wide DJ Tour at the best venues in the country!
Well known for their up-tempo electronic originals and a vast catalogue of dance remixes, this is one show not to miss in Darwin…
Presented by Australia's premier dance label Sweat It Out, these will be high-energy dance parties with a curated lineup of dance royalty in every city.
Tickets are on sale now!